Electric Load Forecasting Using Artificial Neural Networks in 2021
Raise Forecast Accuracy with Powerful Load Forecasting Software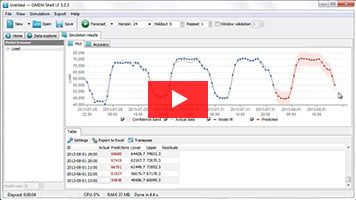 Accurate electricity load forecasting is an essential part of economy of any energy company. Short- and mid-range predictions of electricity load allow electricity companies to retain high energy efficiency and reliable operation. Of course, there is always a chance of unforeseen load jumps, yet more important is the application of electricity load forecasting software that could minimize the number of such incidents by careful analysis of historical trends.
GMDH Shell software puts the most recent mathematical algorithms into this task and provides quick and reliable electricity load forecasting basing on provided historical data. The program creates a set of models getting more and more complicated at each level. Such models are then applied to historical data and an error is calculated. Once the further complication of models stops producing decent increase in prediction quality, the process ends.
Thank you very much for that tool. I find it very easy to use and powerful. I did simple load forecasting and it works great.
— Monsef Tahir, PhD Electrical & Computer Engineering
University of Waterloo, Ontario, Canada
Such algorithm of electricity load forecasting allows to avoid creating of overcomplicated models that drain CPU resources and do not give real predictive advantages. Instead, models built by GMDH Shell using the unique GMDH (Group Method of Data Handling) algorithm are simple, fast and exclusively accurate in terms of prediction.
GMDH Shell electricity forecasting software is quite easy to use thanks to a number of applicable templates designed for various industries including electricity. The simplification doesn't reduce its wide capabilities though, so once you master the program in full you'll be able to fine-tune any template to your exact preferences.
Statistical forecast based on historical load measurements
Unattended operation as a forecast server
Extraction of historical measurements from a database, Excel or text files
Additional factors such as weather data and holidays
Benefits of GMDH Shell for Data Science
Determines model structure automatically
Drevents overfitting and works well with very small data sets
Is fast even with 1,000 input variables
Provides forecasting, classification, regression and clustering tools in one package
---
Download GMDH Shell for Data Science Instantly!
Over 100,000 people have already downloaded GMDH Shell!
GMDH Shell is a user-friendly forecasting tool for Windows with data exploration capabilities and forecasting automation. The software provides full set of features necessary for electricity load forecasting. Historical measurements of electricity load are required, however there are no restrictions to what you should measure beside with the electricity load. Important features and capabilities of GMDH Shell:
Core algorithms are well studied and publicly available
GMDH Shell produces multivariate models, linear and non-linear
Automatic selection of relevant input variables
Multiple forecast horizons
Multiple predicted variables (targets)
Data exploration module
Support for stand-alone operation
Database connection (over ODBC or OLEDB)
Connection to XLS, XLSX and text files with delimiters
Accuracy tracking via built-in database
Timestamp (date/time) format recognition
Built-in calendar that supports national holidays and custom events
Adjusting for weekends and holidays, environmental temperature, weather forecast, seasonal component and patterns
---
Download GMDH Shell for Data Science Instantly!
Over 100,000 people have already downloaded GMDH Shell!
Related Pages:
Our Customers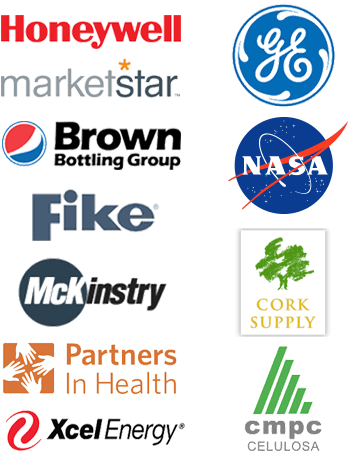 Contact Us
Global Headquarters
GMDH Inc.
55 Broadway
New York, NY 10006, USA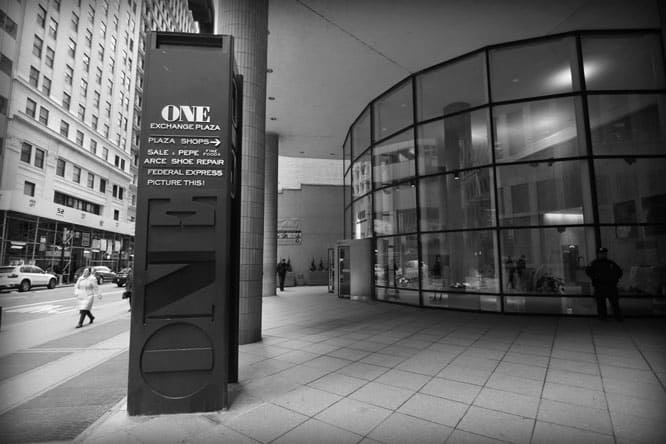 Client Testimonials
The software is the best I have ever used. What is most impressive, besides the other algorithms, is especially the neural net and time-series forecasting capabilities and the ease with which the formulas can be generated and exported to a spreadsheet for customization.
You have managed to improved both accuracy and speed of neural-type algorithm. The optimization engine for regression/classification and time-series tasks was also very neat. Keep up the good work!
I have been teaching myself neural networks for a few months now on my own. I purchased a book on the subject and used a couple of open source software to learn. By good luck searching on the Internet I came across your software. It was extremely easy to use compared to the others. I feel with your software I would have an advantage.
GMDH Shell provides about the most user-friendly interface and one of the most powerful end-user oriented time series analysis software on the market.