Why an organization with 200 offices worldwide chooses GMDH Streamline as their inventory planning solution
An interview with Ralph Libier – a Global Supply Chain Coordinator at United Bible Societies
The interview was conducted on May 3, 2019 by Dr. Leon Nel from Cornerstone Inventory – a leading supply chain consulting firm in South Africa.
1. Why did you choose GMDH Streamline?
We were looking for a tool to help our national offices worldwide do inventory analysis, demand forecasting and inventory planning and replenishment. GMDH Streamline integrates all of these functions in one single application at a very affordable cost.
2. When did you implement GMDH Streamline?
Approximately 2 years ago.
3. Do you have any other inventory software in conjunction with GMDH Streamline? If so, please specify the product and purpose?
We are only using GMDH Streamline.
4. How does GMDH Streamline perform vs. expectations?
So far GMDH Streamline has exceeded our expectations. We were first using ForecastPro which is an excellent demand forecasting tool but a little bit too sophisticated for some of our offices. Besides that it did not provide all the functionality that we needed for inventory and replenishment planning so we were using Excel for inventory analysis and replenishment calculations. GMDH Streamline helped us to eliminate the work we were doing in Excel.
5. What are the best features GMDH Streamline offers?
Integrated Demand and Inventory Planning – demand forecasting and inventory and replenishment planning, ABC analysis, KPIs Report, KPI Dashboard.
6. What are the limitations of GMDH Streamline?
GMDH Streamline is an excellent tool for demand and inventory planning at an operational level. It has some limitations when it comes to a performance review at a more executive level and which is needed for instance for an S&OP process. E.g. the possibility to compare forecasts with actuals at both item and product family level for demand, inventory levels, revenues, etc. in both units and values. We are currently in conversation with GMDH Streamline how the software can be adapted to better facilitate this type of analysis.
7. Did you have to customize GMDH Streamline? If so, why/how?
Yes, because of our long lead times and transportation constraints due to global sourcing we needed more flexibility in ordering schedules than that GMDH Streamline provided. We also needed inventory performance measures based on months instead of days and to also include inventory in transition which is very specific to our organization. GMDH Streamline was very open and willing to understand our context and address our specific needs. All the customizations that we needed are now part of the standard application.
8. Is there anything that surprised you about GMDH Streamline?
User-friendliness. Product is very stable. We have recalculated all the numbers that the system generates. So far it's working perfectly well.
9. What significant benefits have you realized since implementing GMDH Streamline?
GMDH Streamline made it easier for us to help our national offices implement demand and inventory planning.
10. How responsive is GMDH Streamline to support issues?
Very little technical support needed so far. The minor issues that we encountered were resolved in a next release or with a software patch.
11. What is the quality of the support received?
We needed very little support to implement GMDH Streamline, since the software is very user-friendly and has a very comprehensive online manual. The support we requested was mainly in relation to specific customization needs that we had.
12. What would you do differently with regards to selection or implementation?
I would not do anything different.
13. Would you select GMDH Streamline again?
Of course. Of all the software we have seen so far GMDH Streamline has the best value for money.
14. How many products do you have?
We have national offices in more than 200 countries and territories. Some have 25 items others have thousands of items.
15. How many locations do you have (stores; warehouses; etc.)?
Some of our national offices have one warehouse, others have distribution centers supplying many branches from a central warehouse.
16. Is there anything else you can share that may help us make a decision?
If you are a small to medium-sized business with a limited budget, GMDH Streamline is about the best that is available in the market. GMDH Streamline does not have high upfront license fees. You can start using the system with a monthly subscription. If you do not like the software you can cancel the subscription. We started with a monthly subscription. When we changed to an annual subscription we received a nice discount from GMDH Streamline!
---
Feel free to get in touch with us
Tell us about your needs and our technical advisors will help you with the right solution!
Streamline Overall Rating
Customer Reviews
An employee used to spend about a day and a half updating Excel spreadsheets that had 60 items, and it was too cumbersome to use Excel. We were like firefighters, not supply chain managers. What took him a day and a half to does, now takes only seconds to update with Streamline. He can spend the rest of the time to analyze the Streamline data. The other divisions use Streamline and do not know how they managed without it. Whalen Furniture inventory had dropped by 36% with Streamline. The company has been able to eliminate two auxiliary buildings rented month-to-month. That has saved about $56,000/month in excessive stock costs for us.
Streamline has been very helpful in reducing the time and effort required to calculate our purchasing requirements and placing our purchase orders. Previously we used complex spreadsheets which were quite cumbersome but Streamline has made the process at least 100% faster. After using it for more than 1 year, it has also resulted in a 5-10% reduction in stockholding with minimal impact on fill rate. Support from the team is excellent and timely, and there is continual work on the product with features and updates.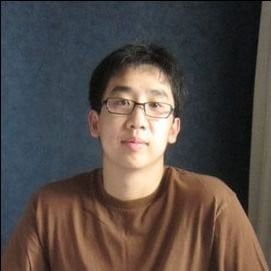 Streamline has made a major difference in our forecasting and manufacturing planning. The ease of use, flexibility, and accuracy has far exceeded our expectations. Streamline has helped take our forecasting accuracy from average to world-class; which has a very positive bottom line impact. In addition, to Streamline being a great tool for us, the customer service we receive is second to none: it's impressive. The time invested in learning our business, our model, and our people has been greatly appreciated and shows in the results.
Contact Us
Global Headquarters
GMDH Inc.
55 Broadway
New York, NY 10006
United States