GMDH Streamline partners with Enterprise 360 to provide cutting-edge solutions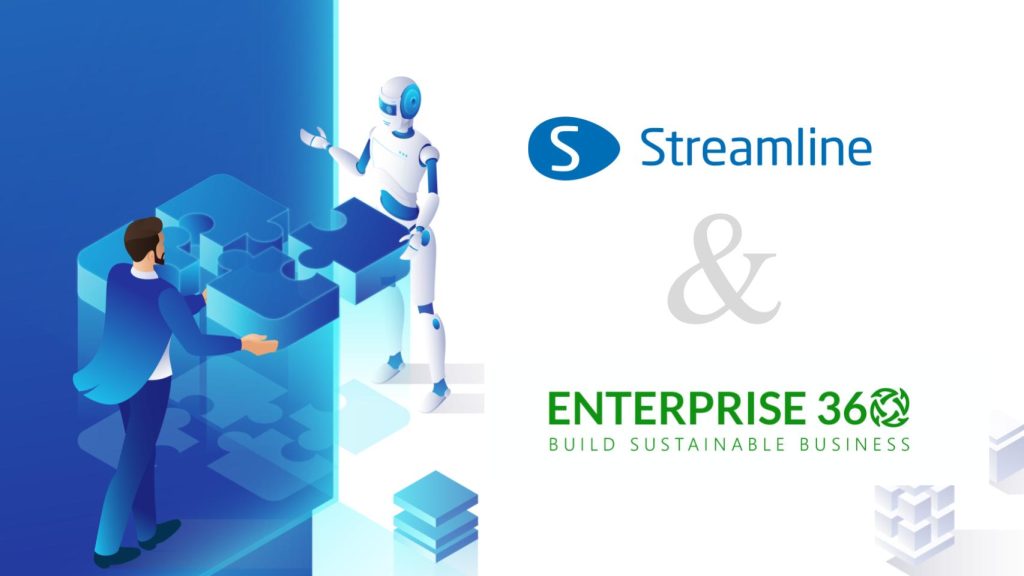 New York, NY — April 27, 2022 — GMDH Streamline, a demand forecasting and inventory planning software company, launched a new collaboration with Enterprise 360, an emerging management consulting firm.
Enterprise 360 has been working to provide the service of business automation in Bangladesh. The firm is open to serve Startups, SMEs and Large Enterprises across the industries whether they are manufacturers or service providers.
"In Enterprise 360, our fundamental focus is ensuring the company's profitability without harming the planet. People, Planet, and Profitability will play a crucial role in the next industrial revolution. And that's why ensuring eco-friendliness in every business strategy is the stern focus of Enterprise 360. We also realize that data management is also vital for the sustainability of every business. To cope with upcoming challenges of business in data management, we are partnering with GMDH Streamline, that provides supply chain planning and predictive analytics solutions. We believe that Streamline's supply chain software will ensure robustness in the supply chain planning of Bangladesh companies. This will bring phenomenal progress in supply chain ecosystem management and will save at least 2% revenue," said Mohammad Aman Ullah Aman, the Chairmen of Enterprise 360.
"We believe that the cooperation with Enterprise 360 is a stepping stone to meet the rising market demand of Bangladesh. Moreover, GMDH Streamline and Enterprise 360 can exchange resources to accelerate the supply chain management system globally. In GMDH we also appreciate Enterprise 360 eco-friendliness aspect. We understand that this highlight is important for global profitability. Significantly, our soft helps to shorten the carbon footprint through a particular container loading: we combine several types of goods from different manufacturers to use resources more optimally. Thus, our companies contribute to the protection of the global environment by optimizing supply chains," said Natalie Lopadchak-Eksi, VP of Partnerships at GMDH Streamline.
About GMDH:
GMDH is the leading supply chain planning software company that builds an AI- powered solution for supply chain planning to optimize inventory levels and make more money on the supply chain for manufacturers, distributors, and retailers worldwide.
About Enterprise 360
Enterprise 360 is a management consulting company, the central point of which is to help business enterprises in their capacity building for improving efficiencies so that they can make their business sustainable. The company also believes that no business will sustain if the planet is not safe&livable. So their mission is also to keep an environmentally-friendly concept.
Press Contact:
Mary Carter, PR Manager
GMDH Streamline
press@gmdhsoftware.com
Website: https://gmdhsoftware.com/
For more information regarding the services of Enterprise 360 contact:
Mohammad Aman Ullah Aman
The Chairman of Enterprise 360
auaman01@gmail.com
Website: https://enterprise360.biz/
Too much manual work in Excel?
Try Streamline free
99+% inventory availability.
Up to 99% forecast accuracy.
Up to 98% reduction in stockouts.
Up to 50% reduction in excess inventory.
1-5 percentage points margin improvement.
Up to 56X ROI in one year. 100% ROI in the first 3 months.
Up to 90% reduction in time spent on forecasting, planning, and ordering.