The #1 Rated Supply Chain Planning Platform for Manufacturers
Reduce stockouts by 98%
Get a full visibility on KPIs real-time
Achieve 99% product availability
Get a demo →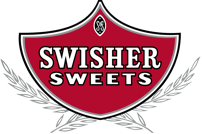 What manufacturers say about Streamline
Features
Streamline allows you to ensure a steady supply of goods across your value chain.
Material requirements planning
Ensure that you have the right parts available on time and are able to ship finished goods to your customers as promised.
Make to order or make to stock based on demand forecast.
Round up manufacturing orders to batch size and account for minimum batch.
Avoid unnecessary overstock while ensuring you have sufficient levels of inventory to cover future demand on time
Automatic demand forecasting by product and customer.
Keep safety stock with materials, finished products, or intermediates.
See what Streamline can do for you
Save time spend on planning
Easily streamline production plans based on sales orders or demand forecasts.
Automate MRP
Streamline your material requirements plan and issue purchase orders on time.
Ship on time
Get rid of material shortages, produce and ship on time.
Discover how Streamline helps to manage Material
Requirements Planning in case studies and learning materials
Unlock supply chain potential