GMDH Streamline launches a strategic collaboration with SGS Group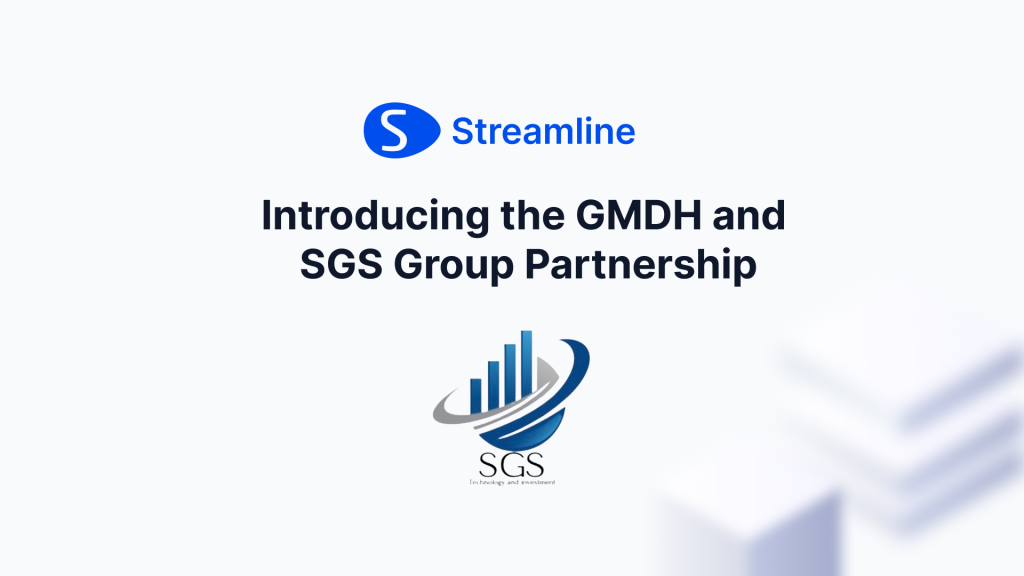 New York, NY — May 29, 2023 — GMDH Inc. the developer of top-tier demand planning and inventory management software announces the Strategic Partnership with SGS Group an innovative local provider of Construction Technology and Supply Chain Management in Vietnam.
SGS Group firmly believes that technology can be a powerful tool for positive change. That's why they are dedicated to promoting cutting-edge solutions and eager to explore innovative approaches that can transform the Supply Chain industry. SGS Group believes that with GMDH Streamline they can help create a better future for the rapidly growing South East Asian market.
"As we move forward, our goals remain the same: to create innovative solutions that positively impact the world, to lead the way in our industry, and to inspire others to join us in the pursuit of technological advancement," – says Anh Nguyen, a leading Supply Chain Consultant at SGS Group. "We look forward to shaping the future with you."
Anh Nguyen started her journey in the ICT industry after earning a degree in Technology Information Management. She became a sales representative in a small technology firm that focused on providing software solutions to the construction and manufacturing industries. Anh grew to become responsible for a sales team and oversaw the creation and execution of successful sales strategies. She works closely with the product development team to ensure that the software solutions meet the customers' needs and solve their biggest challenges.
In addition to Anh Nguyen's sales experience, she also completed several courses and certifications in sales, marketing, and business management. These invaluable skills have helped her become an excellent communicator, negotiator, and problem-solver, which are essential while engaging in business transformation in a market as diverse and challenging as Vietnamese.
"Supply Chain is an ever-changing environment that requires to be constantly in tune with new market trends and to be able to adapt quickly,"– says Natalie Lopadchak-Eksi, VP of Partnerships at GMDH Streamline. "Implementing cutting-edge technology is only a first step. Digital transformation needs to be supported by capable individuals who can help navigate this process to the point that it becomes second nature to the businesses."
SGS Group's team of expert engineers and developers work tirelessly to build a positive environment to ensure customer prosperity. By doing so, they aim to complete the business eco-systems and optimize client profit.
About GMDH:
GMDH is the leading supply chain planning software company that builds an AI-powered solution for supply chain planning to optimize inventory levels and make more money on the supply chain for manufacturers, distributors, and retailers worldwide.
Press Contact:
Mary Carter, PR Manager
GMDH Streamline
press@gmdhsoftware.com
For more information regarding the services of SGS Group contact:
Anh Nguyen
Supply Chain Consultant at SGS Group
info@sgsgroup.vn
Tel: +84 91323 78
Website: https://sgsgroup.vn/
Too much manual work in Excel?
See what Streamline can do for you
99+% inventory availability.
Up to 99% forecast accuracy.
Up to 98% reduction in stockouts.
Up to 50% reduction in excess inventory.
1-5 percentage points margin improvement.
Up to 56X ROI in one year. 100% ROI in the first 3 months.
Up to 90% reduction in time spent on forecasting, planning, and ordering.