GMDH Streamline named a Leader across Multiple Categories in G2 Summer'23 Reports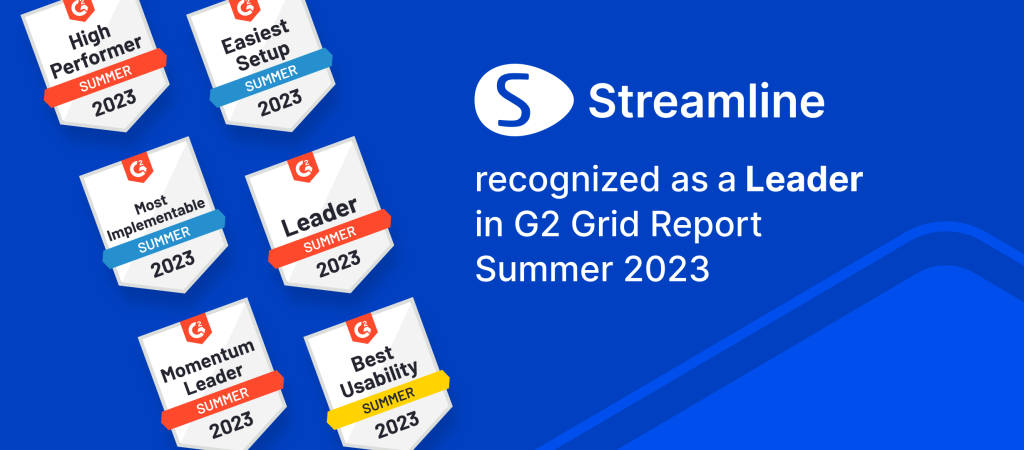 GMDH Streamline is happy to announce that its AI-powered supply chain planning platform was highly rated in five G2 Grid Summer 2023 report categories.
G2 Grids measure customer satisfaction and market presence using ratings from their website that are generated based on user-supplied product reviews and market presence data. It determines leaders based on customer feedback in select areas associated with various technology solution categories.
Here's the list of all 15 award recognitions given to GMDH Streamline:
Momentum Leader – Supply Chain Suites
Momentum Leader – Demand Planning
Leader – Supply Chain Suites
Leader – Demand Planning
Leader – Inventory Control
Most implementable – Supply Chain Planning
Easiest setup – Supply Chain Planning
Easiest setup – Demand Planning
Best usability – Supply Chain Suites
Best Relationship – Supply Chain Suites
High Performer – S&OP Planning
High Performer – Supply Chain Planning
High Performer Mid-Market – Mid-Market Inventory Control
High Performer Small-Business – Small-Business Inventory Control
Easiest To Do Business With – Mid-Market Inventory Control
Learn more about what users say on G2 Streamline Reviews Page.
"Streamline's customers really benefit from using our platform" – said Alex Koshulko, Co-Founder and CEO at GMDH Streamline. "This is evidenced by the high ratings and direct feedback received from them. It is a real testimony to our efforts. We remain committed to equipping businesses with an effective supply chain solution that helps to stay successful during challenging times."
About G2:
G2 is a highly reputable and expansive software marketplace, aiding millions of users in making informed decisions through authentic peer reviews. To assist decision-makers in choosing the most appropriate solutions to address real-world business challenges, G2 releases quarterly Grid® reports. These reports are based on G2 user community reviews and ratings gathered from online sources and social networks.
About GMDH:
GMDH is the leading supply chain planning software company that builds an AI-powered solution for supply chain planning to optimize inventory levels and make more money on the supply chain for manufacturers, distributors, and retailers worldwide.
Press Contact:
Mary Carter, PR Manager
GMDH Streamline
press@gmdhsoftware.com
Website: https://gmdhsoftware.com/
Too much manual work in Excel?
See what Streamline can do for you
99+% inventory availability.
Up to 99% forecast accuracy.
Up to 98% reduction in stockouts.
Up to 50% reduction in excess inventory.
1-5 percentage points margin improvement.
Up to 56X ROI in one year. 100% ROI in the first 3 months.
Up to 90% reduction in time spent on forecasting, planning, and ordering.