Streamline recognized as Leader in G2 Spring 2023 Grid® Reports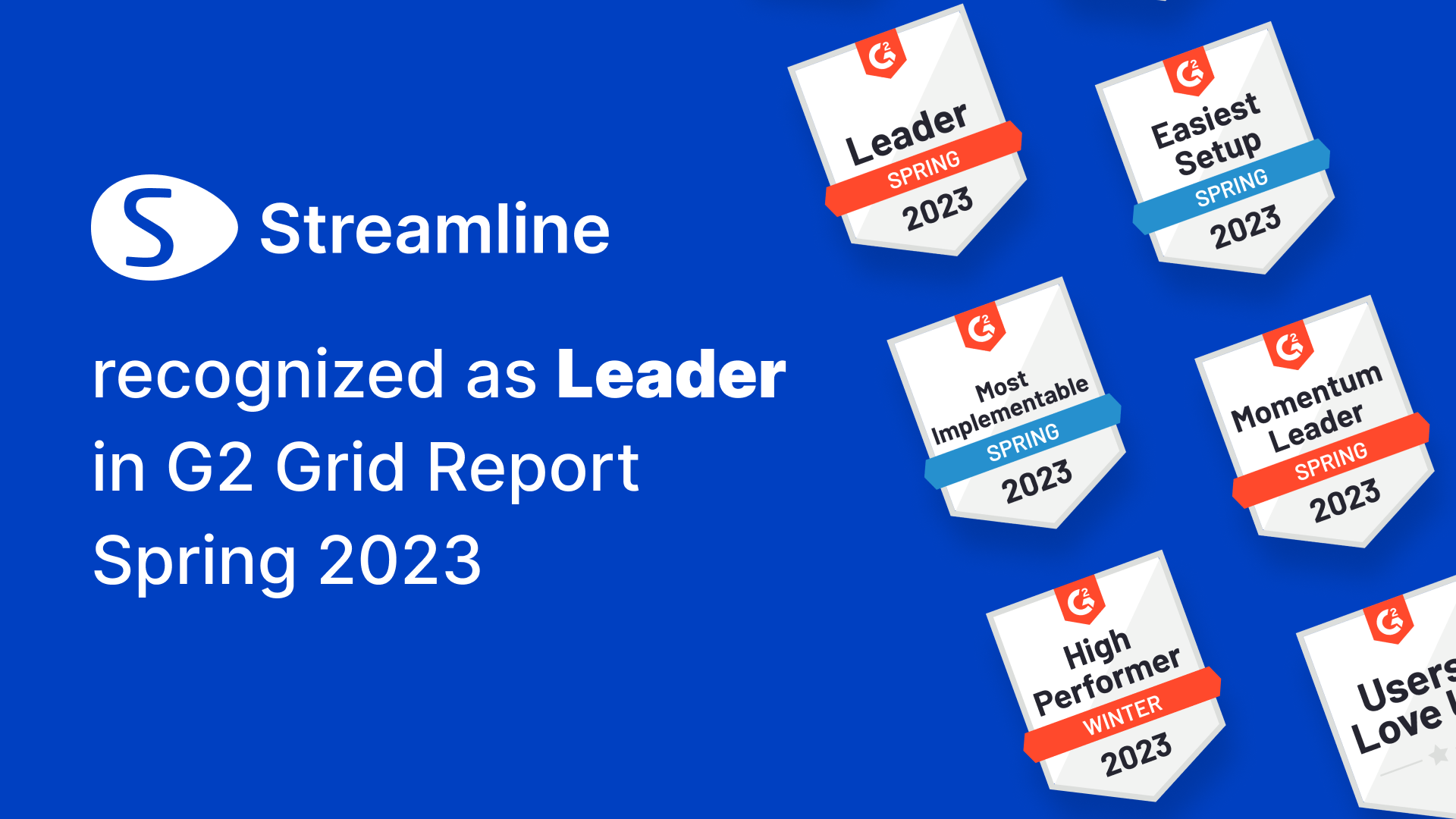 We are thrilled to share that Streamline Supply Chain Planning Platform has been recognized as a Leader in three categories on G2 as well as the #1 Momentum Leader.
The categories where Streamline stands as a Leader are the following:
Products in the Leader quadrant in the G2 Grid® Report are rated highly by G2 users and have substantial Satisfaction and Market Presence scores.

Also, Streamline has been recognized as High Performer in those two categories:
Momentum Leadership — Even More to Come
Streamline is a "Momentum Leader" in two of the categories — Supply Chain Suites and Demand Planning categories for Spring 2023. Momentum Leader means that Streamline was ranked in the top 25% of the category's products by the users.
This recognition means Streamline's growth trajectory that products have had in their respective spaces over the last year. The Momentum Grid identifies products that are on a high-growth trajectory based on user satisfaction scores, employee growth, and digital presence.
Among other G2 categories where we've been distinguished is the achievement of the Most Implementable product and the product with the Easiest Setup.
The Most Implementable product recognition is given for the highest implementation rating in the category, whereas the Easiest Setup product badge is earned for the highest Ease of Setup rating.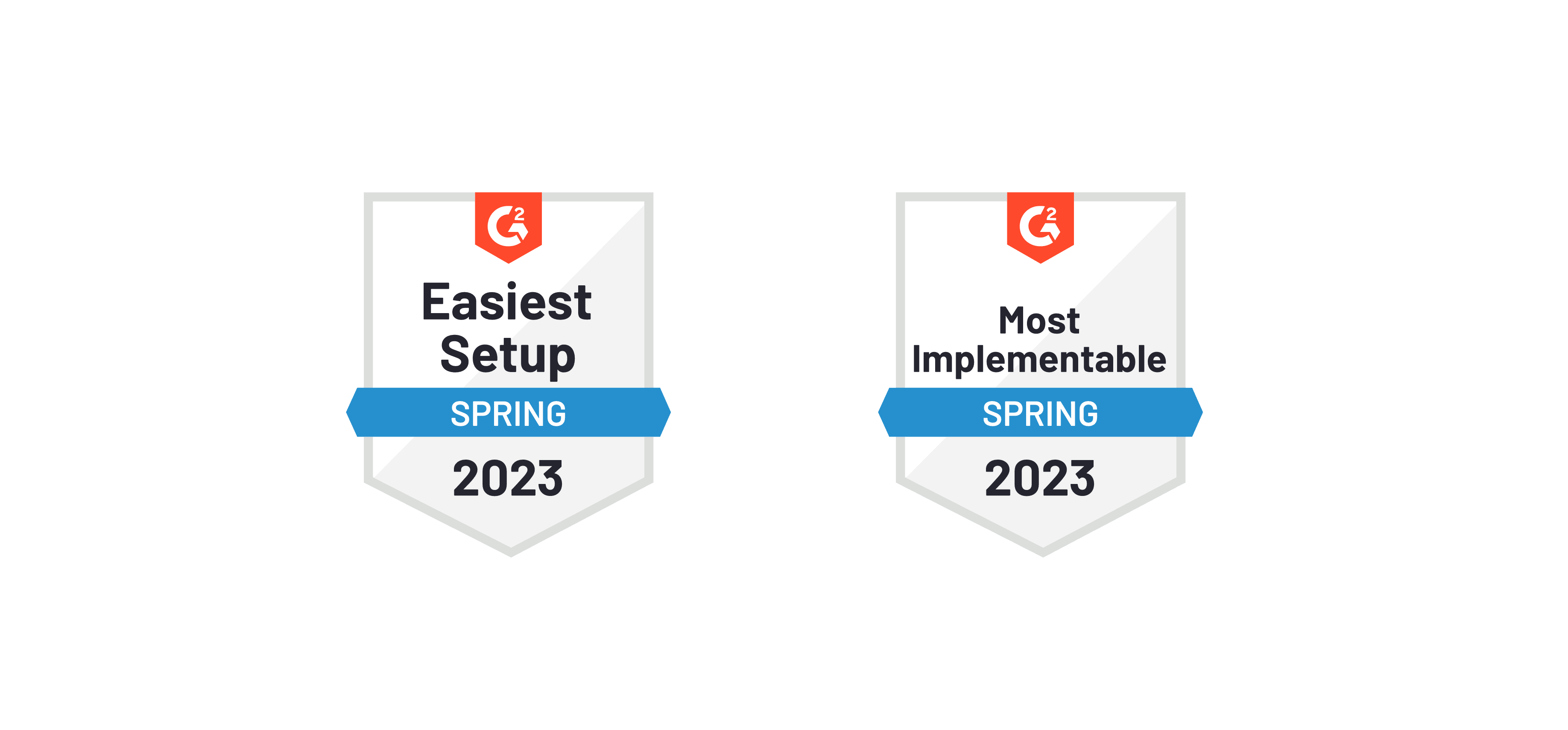 Here are a few reasons why Streamline was recognized:
1. Real Value for Business
When our customers tell us we have helped them become more efficient, allowing their business to scale, or saving countless hours of valuable time — that aligns with our mission as we are here to deliver real results to your business.
We're so grateful to our customers who have taken the time to share how Streamline has helped them change the way their business operates.
2. Customer Support
Everyone at Streamline is exceptionally dedicated to providing exceptional support to our customers. We take our commitment seriously to the development of solutions to complex problems.
3. Product Innovation & Capability
Being a Leader is all about being ahead of the curve, and we seek to deliver innovative capability that goes far beyond automating familiar business processes. And we are continually expanding our solution to give customers the capability they need for their challenges.
Our customers highlight product innovation as one of the key values they get from Streamline.
Summing up
G2 provides the rankings primarily based on user reviews. We are so grateful to our customers for sharing their feedback about our collaboration. We are motivated by our customers every day and thanks for finding time to review us on G2.
Request a demo today and see how manufacturers, distributors and retailers are using Streamline to save money on their supply chain operations.
Too much manual work in Excel?
See what Streamline can do for you
99+% inventory availability.
Up to 99% forecast accuracy.
Up to 98% reduction in stockouts.
Up to 50% reduction in excess inventory.
1-5 percentage points margin improvement.
Up to 56X ROI in one year. 100% ROI in the first 3 months.
Up to 90% reduction in time spent on forecasting, planning, and ordering.