Emergency Supply Chain Planning with Fishbowl & GMDH Streamline: Live Webinar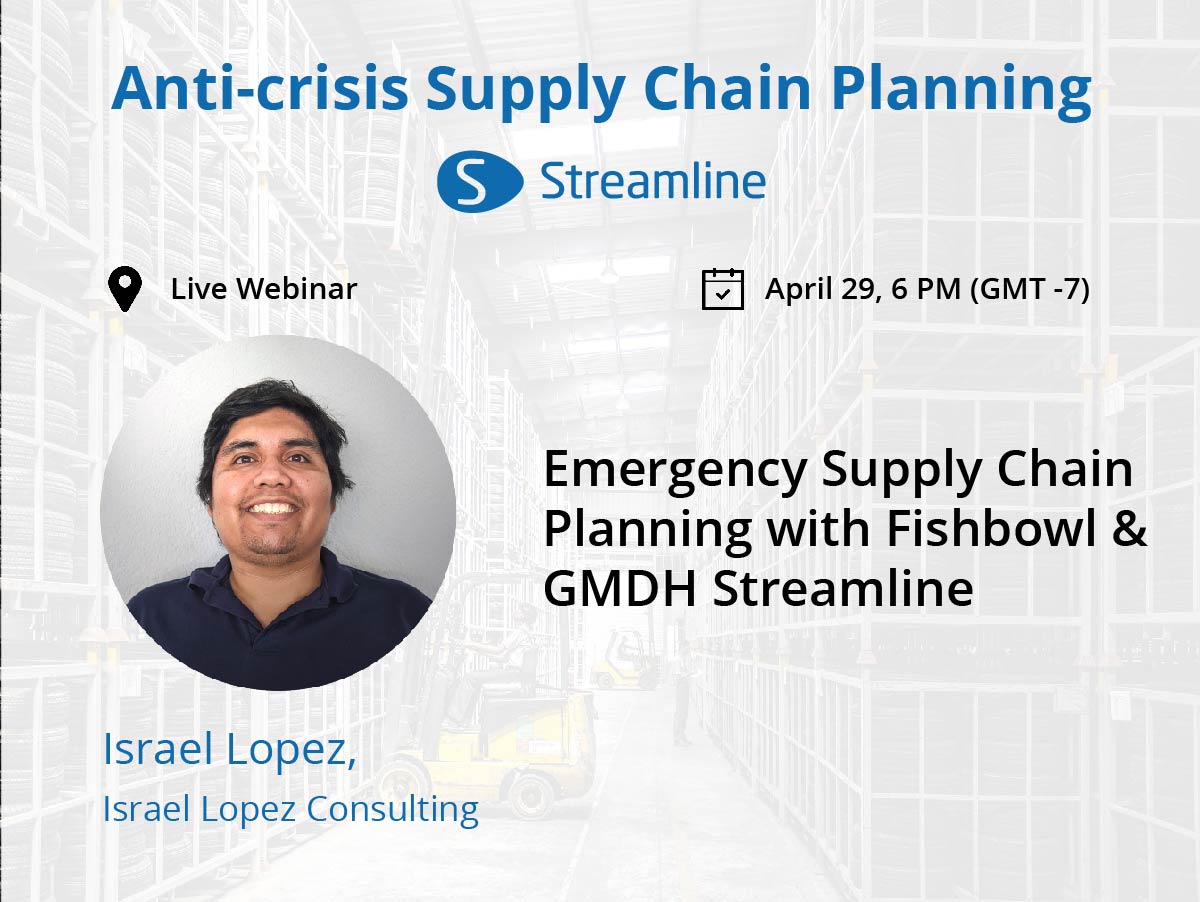 Topic: Emergency Supply Chain Planning with Fishbowl & GMDH Streamline
Date: April 29, 2020, 6 PM Pacific (GMT -7)
GMDH Streamline is hosting a series of webinars focused on optimization of demand forecasting and inventory planning processes during the crisis. Each week, we will connect with supply chain experts from around the globe, who will be sharing their experiences from various perspectives.
During our next webinar, we will talk about Emergency Supply Chain Planning using Streamline & Fishbowl software for inventory management. Particularly, Continuous Triage, Information Ownership and Decision Options aspects will be covered.
This webinar will cover Case Studies from Emergency Food Manufacturing and Mask Manufacturing Industries.
About the speaker:
Israel Lopez, founder Israel Lopez Consulting – has over 16 years of experience working with specialty software (Fishbowl, NetSuite, Streamline etc.), ERP systems (that function across multiple departments), custom programming, and is very familiar with the logistical/supply-chain aspects of growing companies.
Language: English
Meeting is free and open to everyone after registration.
Hurry up to grab your seat!
Too much manual work in Excel?
Try Streamline free
99+% inventory availability.
Up to 99% forecast accuracy.
Up to 98% reduction in stockouts.
Up to 50% reduction in excess inventory.
1-5 percentage points margin improvement.
Up to 56X ROI in one year. 100% ROI in the first 3 months.
Up to 90% reduction in time spent on forecasting, planning, and ordering.