SAP ERP and Streamline — A Powerful Toolset for Supply Chain Professionals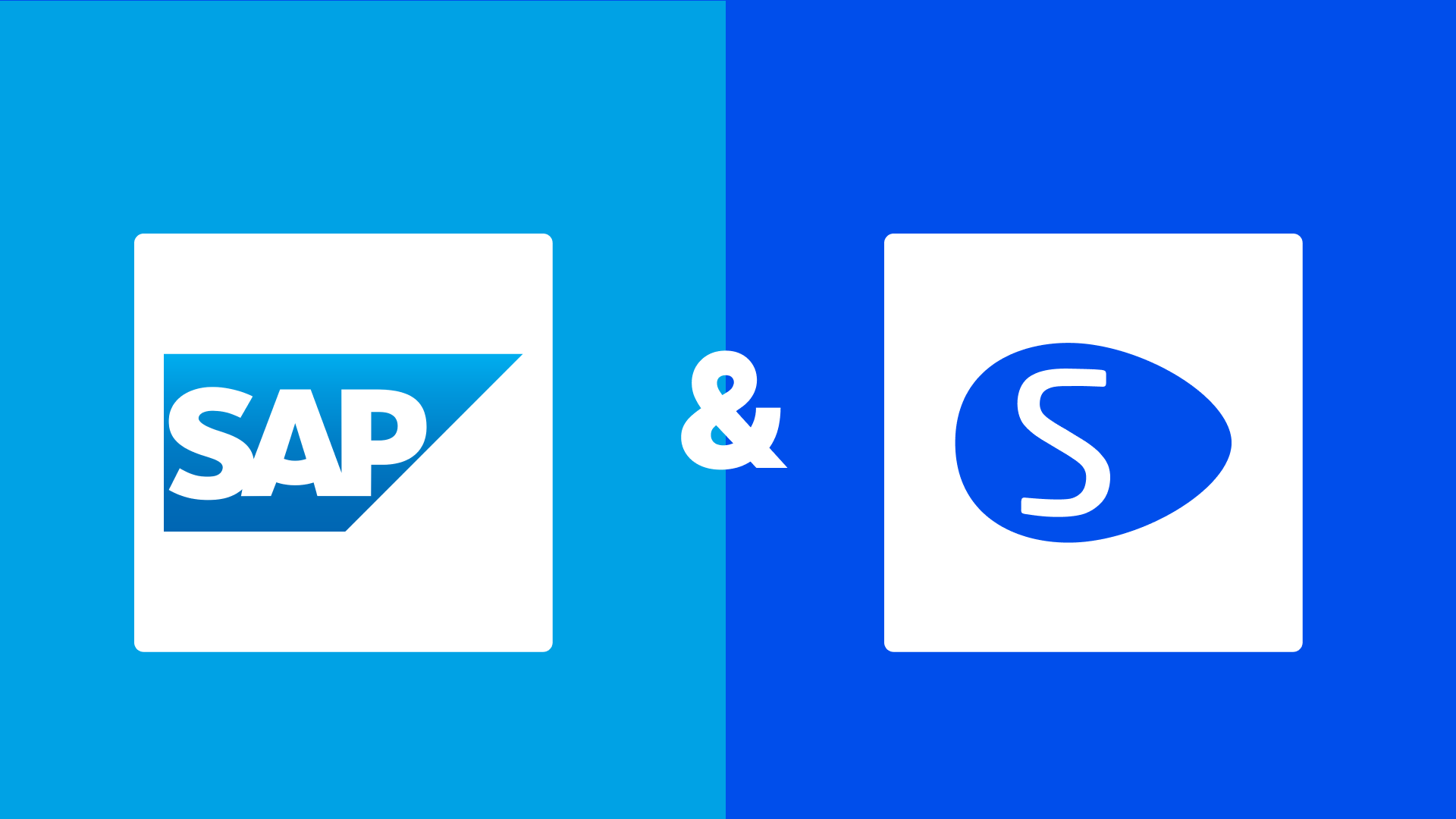 Maximize the value of your SAP ERP investment — extend SAP for supply chain planning success with Streamline
SAP ERP is a market-leading enterprise software application that provides various modules for managing business operations and streamlining processes across operations, procurement, manufacturing, service, sales, finances and more.
In integration with the Streamline supply chain management platform, businesses can quickly address their top business priorities: plan more efficiently, automate routine processes, improve performance, and streamline resource allocation.
Market data proves that supply chain visibility is one of the top strategic priorities for companies around the globe. Still, only a small percentage of companies have mastered it:

The combination of SAP and Streamline can maximize the value of SAP ERP investment
Let's take a closer look at the benefits of using SAP and Streamline solutions together:
Supply managers and demand planners use SAP and Streamline as a powerful toolset that allows them to focus on business KPIs and goals, not just functional metrics.
Excel
Streamline + SAP = Powerful Toolset ❤
Technology
Outdated
High-level goal-achieving technology
Data
Static and siloed data
Real-time data in a single system
Business workflow automation
Not available
Yes, based on industry's best practices
Team
Poor team interaction
Mature collaboration and S&OP process
Demand forecasting accuracy
Relies on manual work
Relies on AI-based algorithm
Dynamic Simulation
Not available
AI-based technology
What our Strategic Partners say: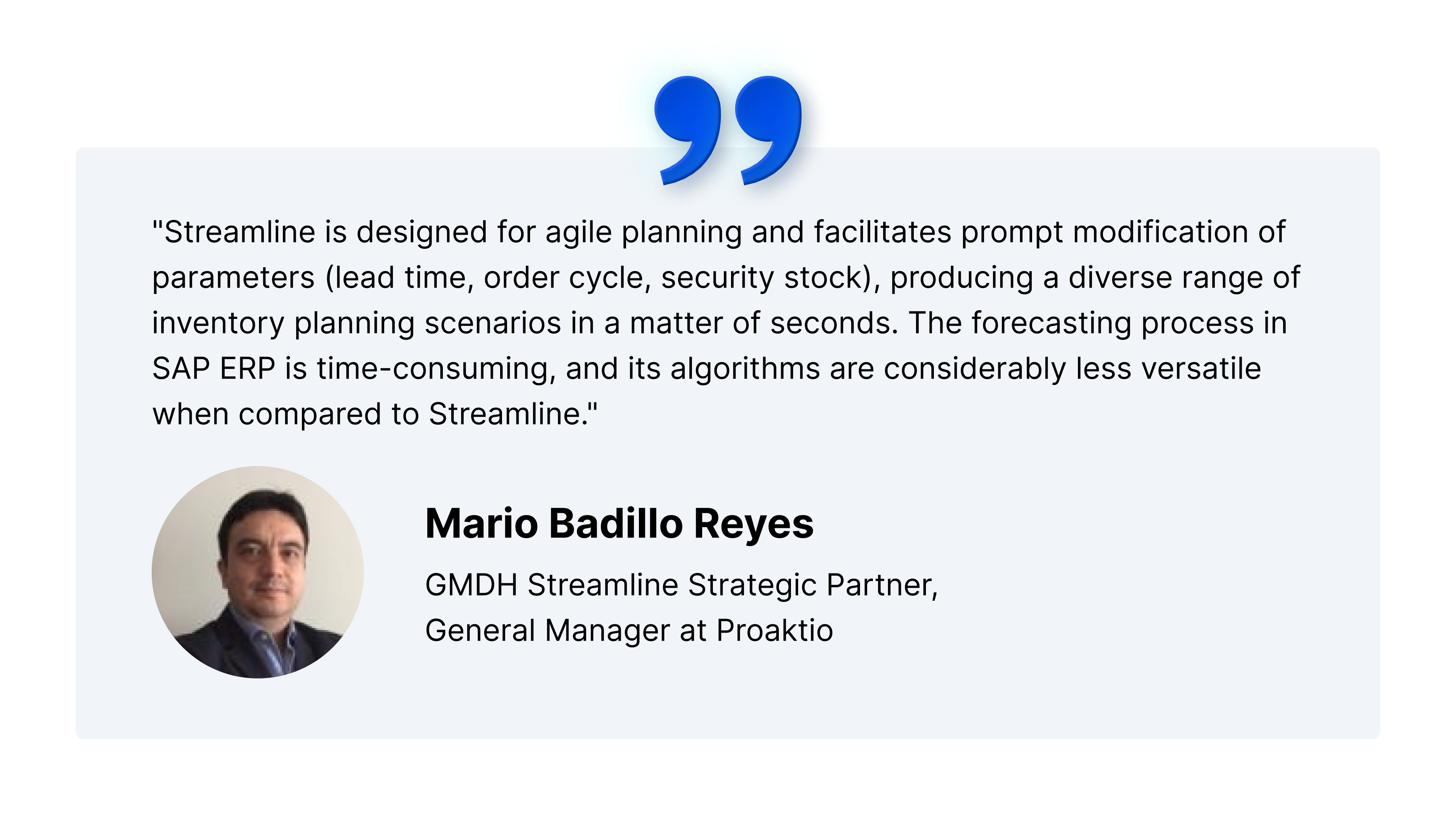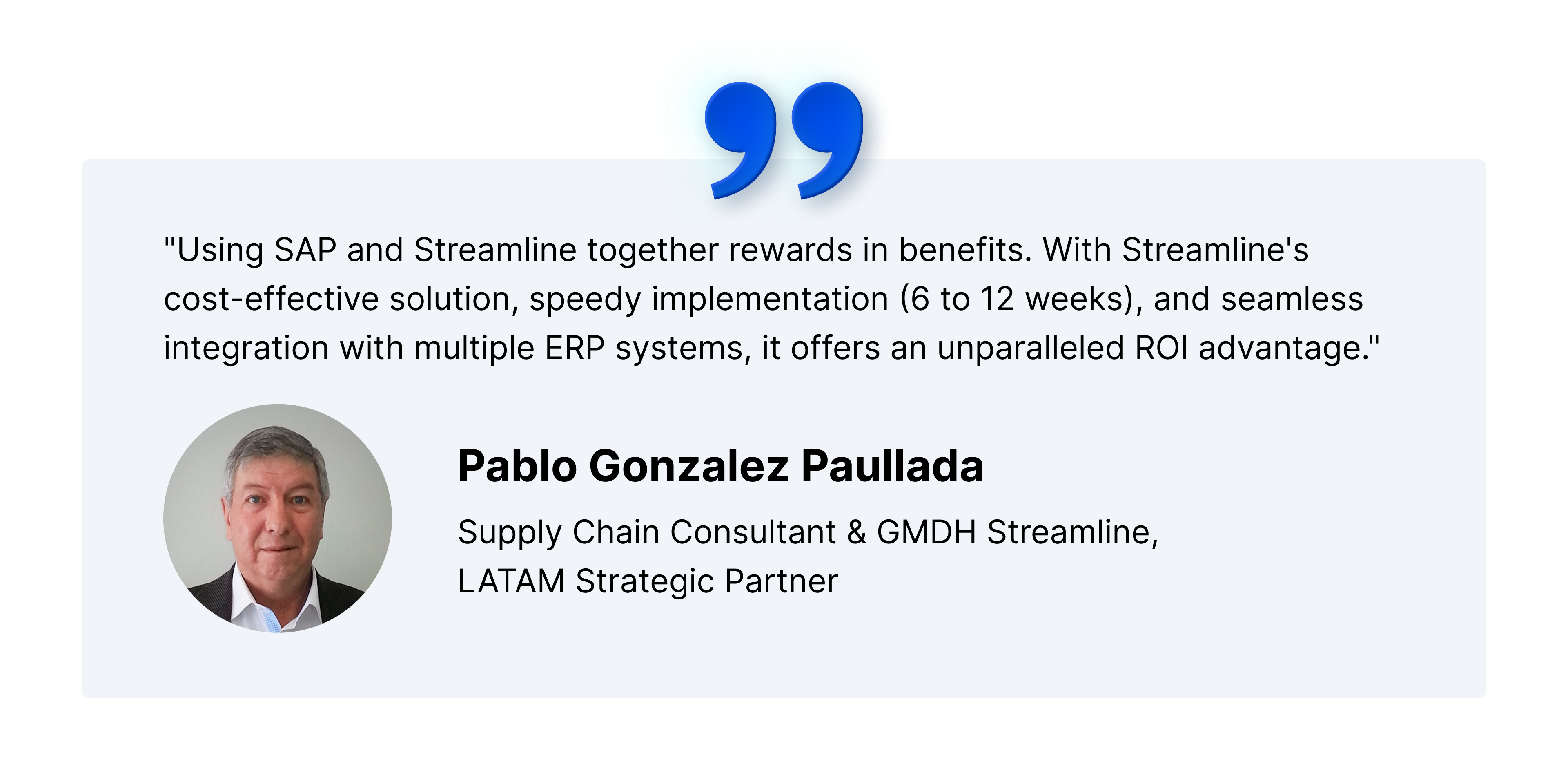 Summary
When used together, Streamline and SAP create a powerful toolset for organizations looking to optimize their forecasting and planning processes.
By leveraging AI and machine learning capabilities by Streamline, organizations can generate more accurate and reliable real-time forecasts to be managed in a single SAP system. This integration helps organizations streamline their operations, reduce costs, and improve ROI of their overall investment.
Make smarter, more profitable and hundreds of times faster decisions that saves millions of lost revenues! Maximize the value of SAP ERP investments with Streamline!
Too much manual work in Excel?
See what Streamline can do for you
99+% inventory availability.
Up to 99% forecast accuracy.
Up to 98% reduction in stockouts.
Up to 50% reduction in excess inventory.
1-5 percentage points margin improvement.
Up to 56X ROI in one year. 100% ROI in the first 3 months.
Up to 90% reduction in time spent on forecasting, planning, and ordering.