Supply chain planning trends for 2022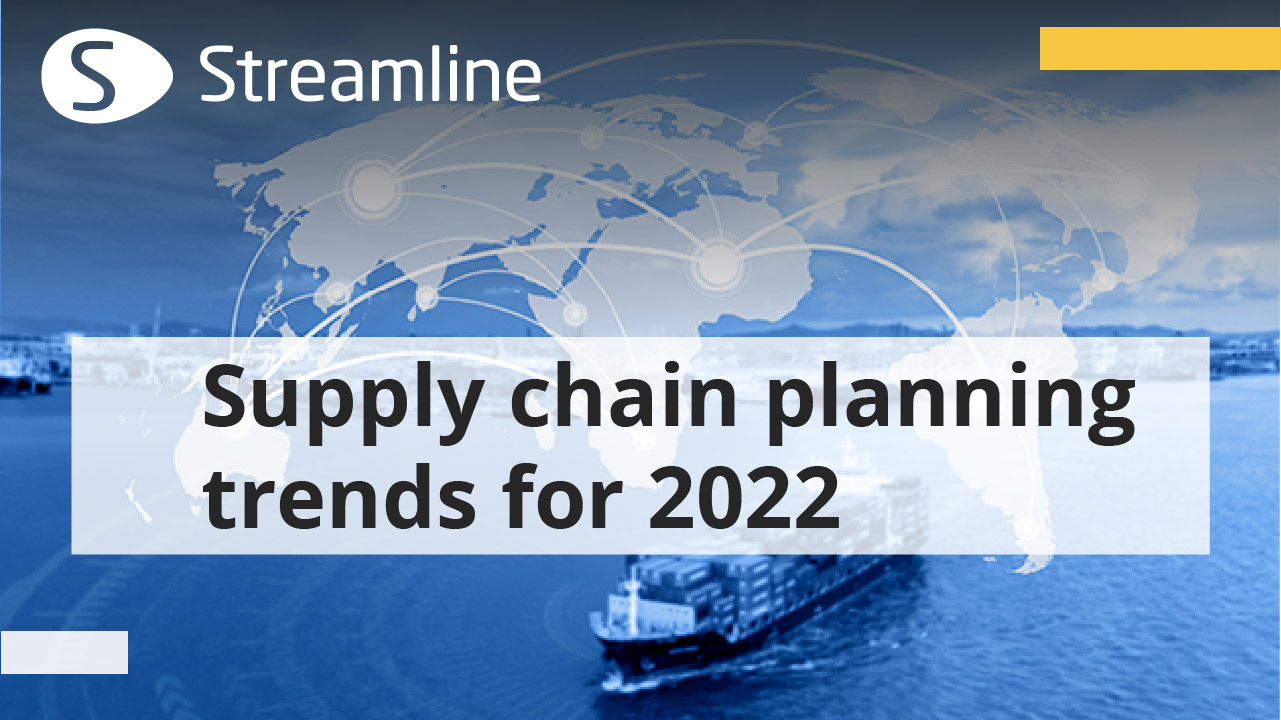 This year dramatically influenced the supply chain processes all around the world. Some of the innovations will be with us in 2022, some of them not. So, what's to expect in 2022 in the supply chain industry? What new trends will we discover, and whether it's possible to be prepared for them? Should we pursue recent trends, or is it better to stick to old strategies? These and many other questions were discussed during the panel discussion and are underlined in this article.
What are the core Supply Chain trends we are supposed to expect in 2022?
Improving resilience
Agility
Collaboration
End-to-end visibility
Improving resilience
"To connect business and operations strategies is the main challenge in the current situation due to pandemics. Organizations are not flexible enough to adjust their strategies to face new challenges. So, we need to create adaptive systems and use a demand-driven approach. It helps organizations to work with the relevant ranges like one month. A flexible process helps to adjust strategy as things move on every month. So, the trend that will come up in 2022 is how we close the gap and support our employees with the right tools. It's about improving resilience by investing in team and technologies," said Rodrigo Alfaro, Supply Chain Consultant.
Agility
"There is no more old normal. There is nothing normal anymore. Things are going extremely dynamic, so it is critical to be aware of the customer's expectations, actual needs, and the needs of raw materials as a result. Another thing that we noticed that the rapid change in demand is respect to how we want something. The trend has changed, so we need to consider how that affects our planning. Now we need to know customers' customers and suppliers' suppliers. In order to be agile and capable, the people concept is crucial. We need to consider agility as a trend for 2022," said Igor Eisenblätter, Supply Chain Consultant, CPIM, CEO of Business Views Consulting.
Collaboration
"The previous event of the year showed that companies need to react differently in order to be resilient enough. Collaboration inside the organization will be a trend for 2022. Thus, companies need to take advantage of new technologies to manage data in real-time, collaborate with colleagues from different departments. I believe that managing data in Excel is not enough anymore for companies to compete," said Nahin Sanchez, Sr. Business and Supply Chain Consultant.
End-to-end visibility
"I would predict that end-to-end visibility will be a significant trend in supply chain planning in 2022. To achieve that, companies will need to start implementing more digital solutions. They need their communication and processes to be digitized. Other trends include the transition of decision centers from regions to central offices. Centralized decision-making process leads to "push" strategies which is an interesting trend for 2022," said Alex Koshulko, Ph.D., Co-founder GMDH Streamline.
The bottom line
Supply chain planning will be a key strategic element to stay ahead of the competition in 2022. Technology will take over the majority of planning decisions. With the data available, the capability of various data sources connection, and information about real-time events, we have an end-to-end insight into the supply chain. Thus, in order to improve resilience companies need to react quickly and real-time collaboration among the departments inside the company will take place. Also, we speak about sustainability in supply chain planning as a new approach and vision which has the ability to bring us to a new, more eco-friendly, and smarter level of operations and workflow globally.
Too much manual work in Excel?
Try Streamline free
99+% inventory availability.
Up to 99% forecast accuracy.
Up to 98% reduction in stockouts.
Up to 50% reduction in excess inventory.
1-5 percentage points margin improvement.
Up to 56X ROI in one year. 100% ROI in the first 3 months.
Up to 90% reduction in time spent on forecasting, planning, and ordering.