How to deal with supply chain processes during the Coronavirus outbreak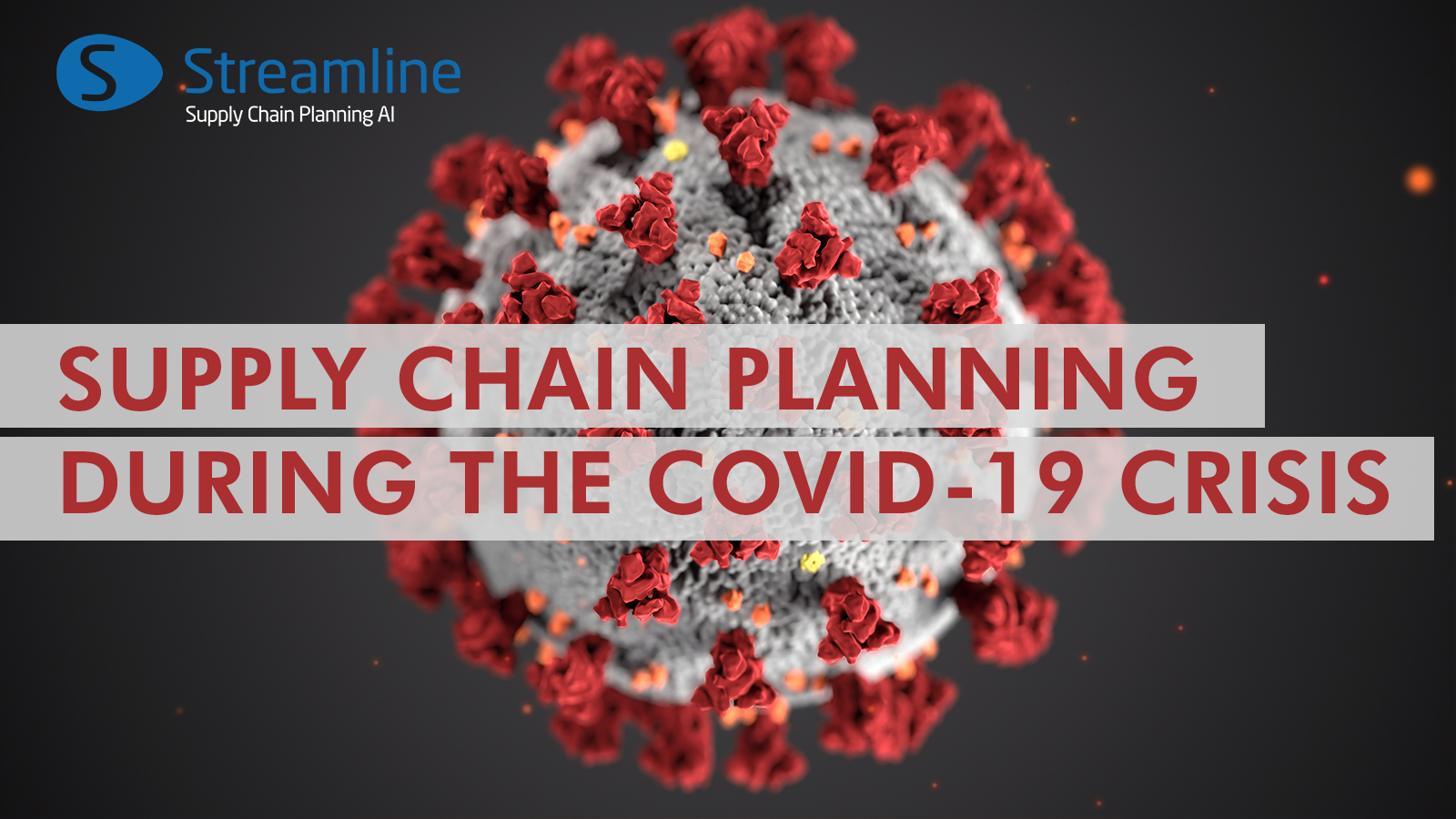 Table of Contents:
World-changing events are happening unpredictable and influencing all parts of our life and business. Pandemic has an impact on slowing economic growth right now. For many companies around the world, the most important consideration from the first twelve weeks of the COVID-19 outbreak has been the effect on supply chains not only that begin in or go through China, but also local.
In addition to facing consumer-demand fluctuations, companies need to navigate supply-chain challenges. Currently, we see that companies with centralized procurement teams and good relationships with suppliers are feeling more confident about their understanding of the risks these suppliers face. Others are still grappling with their exposure in China and other transmission complexes. COVID-19 is also serving as an accelerant for companies to make strategic, longer-term changes to supply chains—changes that had often already been under consideration (McKinsey & Company, March 2020). In this situation, companies are looking for a solution to help them with supply chain management process optimization. GMDH Streamline integrates inventory analysis, demand forecasting, inventory planning and replenishment functions in one single application and improves the supply chain planning process on all steps.
In our experience, there are 4 the most useful tools in Streamline that can help wholesalers, manufacturers, and retailers of all sizes. We describe them here as an aid to leaders who go through crisis management for their companies nowadays.
1. Safety Stock Management
Perhaps the biggest uncertainty for supply-chain managers and production heads is customer demand and to have an optimal safety stock level is crucially important for both – companies who stuck with the lack of demand, or who struggle with an unpredictable peak of it. During the regular period, we generally suggest automated supply chain processes with manual adjustments only in unpredictable situations. The current moment, though, is one of the rare instances in which our best practice recommendation is to refer to your demand experts to guide the software toward optimal business decisions before, during, and after the demand increase. There is no system, no matter how advanced, that is able to precisely automate calculations when there's no historical case on which to base the forecasting model. Based on your planners' changing forecast models for applying business rules, Streamline can update safety stock limits and have you make the optimal future order.
Streamline is able to optimize your inventory by releasing frozen capital internally, and replenish your locations using your own overstocks instead of making any more replenishment orders from your suppliers or distribution centers. If your business is spread out over several separate regions so that each of them contains a set of locations where inventory transfers are allowed, Streamline can account for these constraints and generate transfers within the given areas. Thus, you will be able to react to demand peaks in different areas using your current stock while waiting for the next order delivery.
One of Streamline customers is Canada's leading sports nutrition retailer who uses the inter-store optimization during the quarantine which closed a lot of stores. The best way to react quickly in this situation is to do transfers of bulk amounts of stock from closed stores to working ones.
3. Forecast override
The direct forecast overrides are typically used when you plan a big promotion or a wide clearance sale, or any other event that is not represented in the sales history. One Streamline US-based retailer of high-quality promotional pens marked the Coronavirus outbreak as an event, so it does not influence on the future forecasts. Still, Streamline will have this information which will be useful during the next unpredictable events. Next, to recalculate the business sales dropping due to COVID-19 it is recommended to manually override the forecasts or to apply the decreasing coefficients for the next months. None of the applications can predict the sales dropping because of a force majeure, so here in Streamline, we create the opportunity for users to add their expertise to the statistical forecast and, as a result, to get forecast based on their professional knowledge, industry insights and experience.
4. Integrated Demand and Inventory Planning
Demand forecasting, inventory planning and replenishment, ABC analysis, KPIs Report, KPI Dashboard are functions all set up in one place which makes the process much easier and reduces lots of manual work. The result will come up before long as the possibility for planners to concentrate on searching the way for the optimal business decision and manage the lifecycle of this event with the choosing of the right time to return to baseline forecasting. When planners have tools at their disposal to help them make the right decisions as quickly and efficiently as possible your business will cross this outbreak with more confidence.
Streamline – a simple demand and inventory planning solution to respond to the coronavirus outbreak. Only those businesses survive that will learn how to properly manage their resources. So, this is the right place and the right time for businesses using Streamline to get the most out of their resources.
Too much manual work in Excel?
See what Streamline can do for you
99+% inventory availability.
Up to 99% forecast accuracy.
Up to 98% reduction in stockouts.
Up to 50% reduction in excess inventory.
1-5 percentage points margin improvement.
Up to 56X ROI in one year. 100% ROI in the first 3 months.
Up to 90% reduction in time spent on forecasting, planning, and ordering.