Must-read: Smart Supply Chain Management solutions for business processes optimization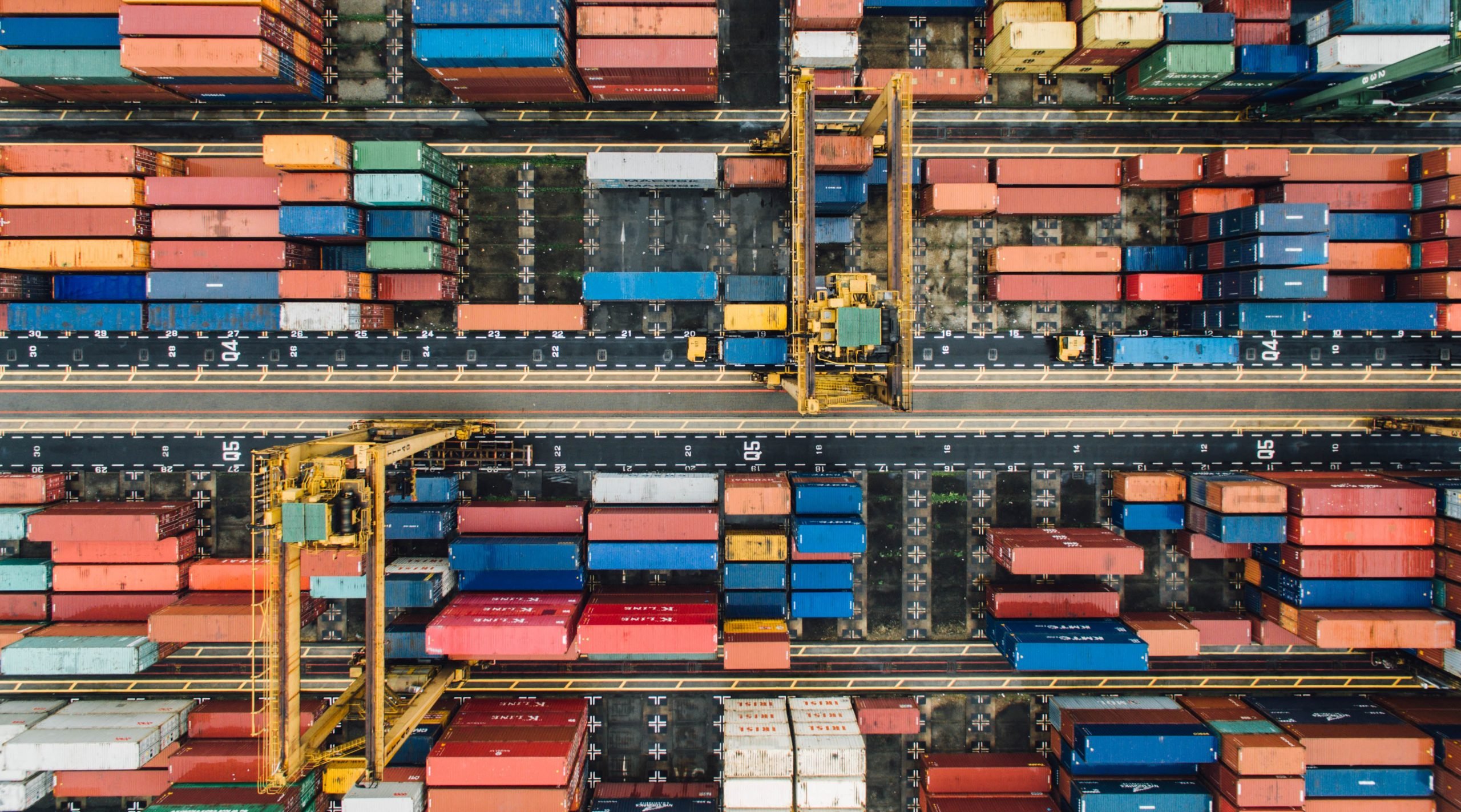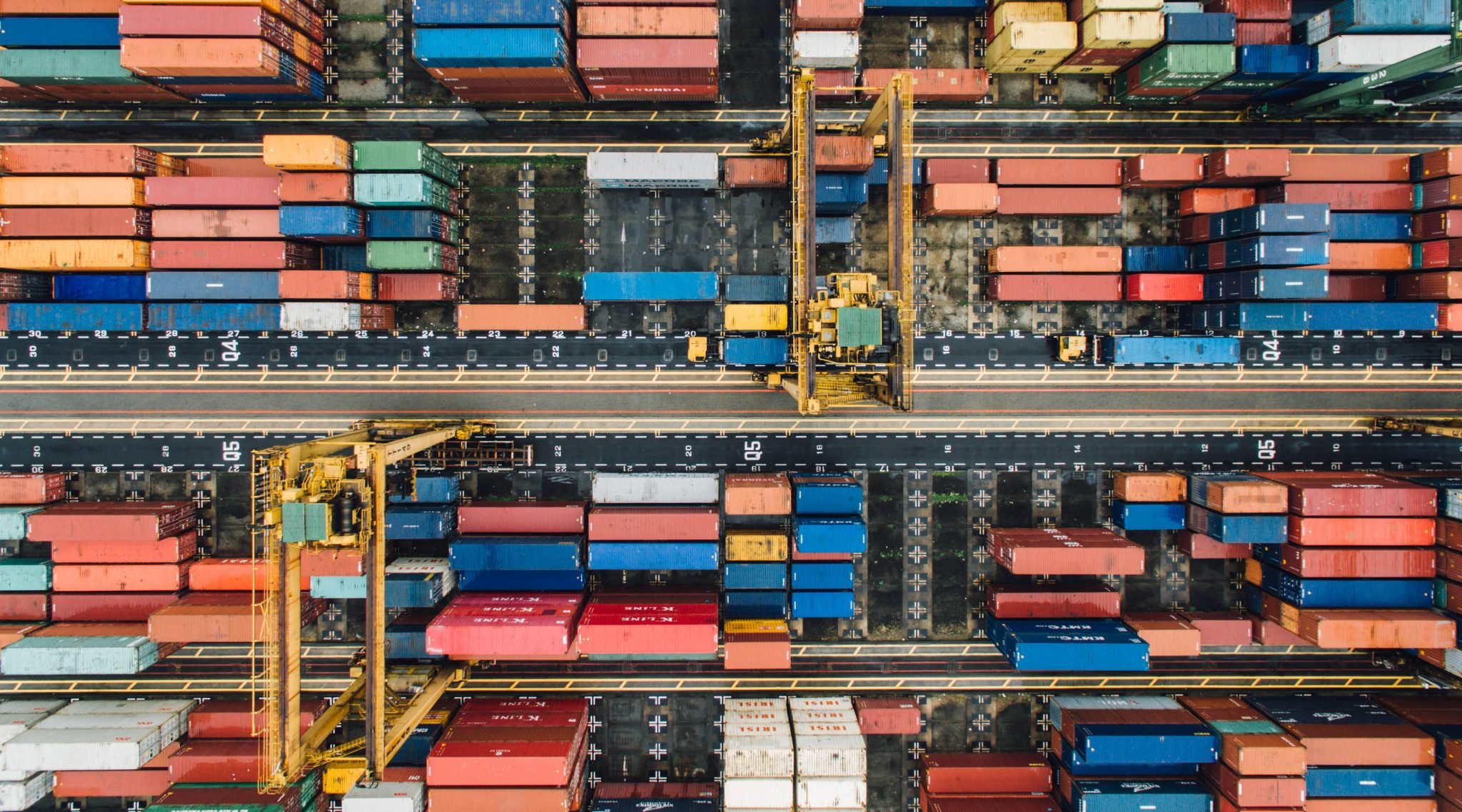 Any business faced many issues and searching for new methods of funds optimizations and cutting costs for production. As ways for optimization, companies are most likely paying as much attention as possible to websites, marketing technologies and app development. Still improving the supply chain yields is likely to bring more benefits to the company.
Digital transformation solutions
Digital transformations are going to help businesses all over the world to become more efficient and transparent. The modern supply chains are getting access to more information and technology than ever before, creating a new digital supply chain. However, the digital supply chain has grown increasingly based on the use of "smart technologies," such as smart software solutions, the Internet of Things (IoT), Artificial Intelligence, Big Data, and, Blockchain are transformed manufacturing and logistics by providing a new level of visibility and opportunities for improving overall operations.
Smart supply chain management software solutions
There are lots of different software solutions for supply chain management which provide the tracking, overstocks controlling, demand forecasting, and inventory planning technologies and features. Thus, when a company feels that existing resources for supply chain management are not enough, it should look for smart software solutions. There are significant requirements that a company should pay attention to, such as an implementation time of the tool into the company processes and the possibility of integration with their ERP system. Moreover, the level of software flexibility according to company business needs plays an important role as well. Utilities like Streamline provides the purposefully built solution according to the company's needs. This software is essential for managing a business of any size by estimating future demand, optimizing inventory, and releasing frozen capital. To illustrate this, Streamline uses time series decomposition, intermittent demand models, and a human-like decision-making algorithm that selects the appropriate model for each product.
This approach is highly resistant to over-fitting. It doesn't try to fit irregular demand, but at the same time, it is able to capture all clearly observed dependencies such as seasonality, trends, and level changes. Streamline aims to pick the simplest model that still captures dependencies in the data that is the only way to produce an accurate forecast. A trade-off between model simplicity and data fit finally results in the highest possible accuracy.
A smart SCM solution should provide you with unparalleled visibility of your inventory, including the costs and documents associated, as it moves through your supply chain. It should also provide the most granular level of details and allow you to manage issues by exception. And this is exactly how Streamline works.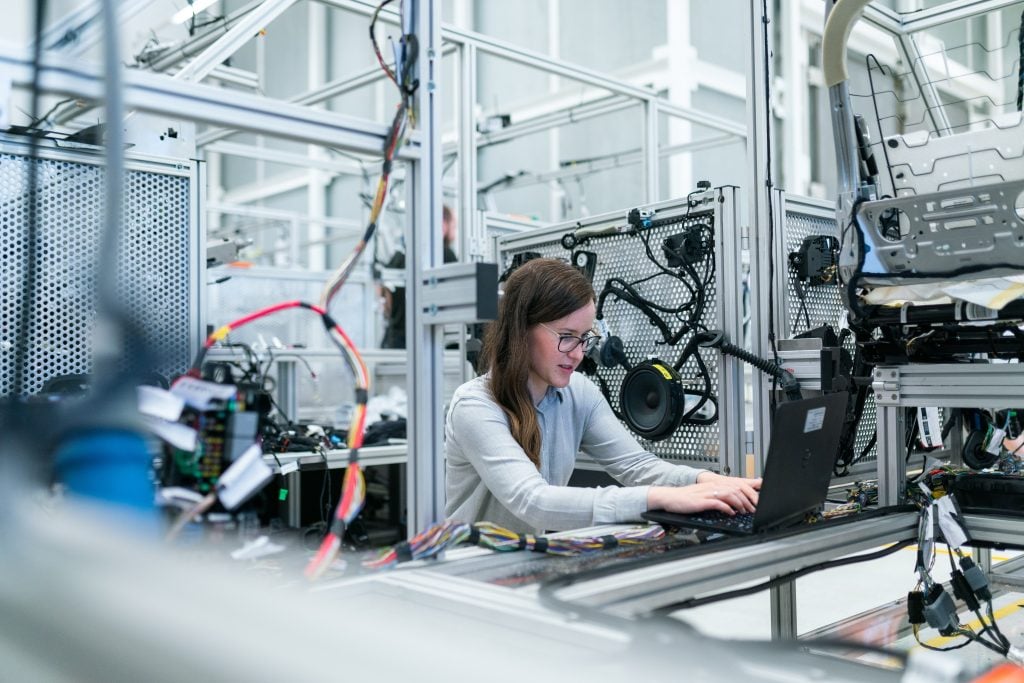 Internet of Things (IoT) technology in logistics
IoT used by businesses to streamline operations by simultaneously connecting various web-enabled devices. Business markets from agriculture to manufacturing are faced issues on each step in the production and transportation processes. There are many challenges that can make or break a supply chain such as delays in transportation, lax monitoring of cargo, theft, operator errors, outdated IT failures. All these factors threaten profits and ratchet up cost pressure, which remains unrelenting, no matter the business.
Especially when it comes to perishables, the consequences extend beyond the bottom line. A full 30% of all perishable produce and products never make it all the way from the farm to the table, according to a recent IoT. It's a disheartening case of waste and yet an opportunity to apply high tech to a pain point that impacts growing populations and areas where food insecurity runs high.
Taking into account all the facts above, the value of a connected logistics platform is beyond question. And the next generation of successful supply chain management—known as logistics 4.0—will leverage edge computing and the Internet of Things (IoT) to yield real-time automated, sense-and-respond feedback mechanisms. It will also place cybersecurity and the safe handling of data at a premium level. It also enables logistics organizations to accomplish transparency, efficiency, maintenance, automation, freight safety and cost optimization throughout supply chain processes.
Artificial Intelligence in demand forecasting software
AI empowers the supply chain with the ability to streamline almost every process in the chain right down to the end-user which gives business the opportunity to make decisions simultaneously based on real-time data.
One of the keys to AI is its ability to learn and adapt. Using deep learning technology, AI is perfect for meticulous and human error-prone processes. To illustrate this, AI could improve identifying stock levels or fulfilling orders by analyzing data and learning on previous events. Moreover, this technology could use huge amounts of historical data to learn from mistakes. In the event a mistake is made, it won't be made again. Essentially, AI can make better decisions more quickly. This streamlining could be applied across your supply chain for amazing results.
Another aspect AI has great potential in is logistics optimization. Such a smart solution can be applied for driverless cars which can reduce lead times and costs on human labours. Also, these vehicles are more efficient and have a higher level of accuracy while driving than humans. There are many companies working on releasing an electric semi-truck with some driverless ability such as Tesla, Nissan and others. Such innovations have the huge potential to revolutionize transportation in the supply chain industry in general and will affect other suppliers in particular.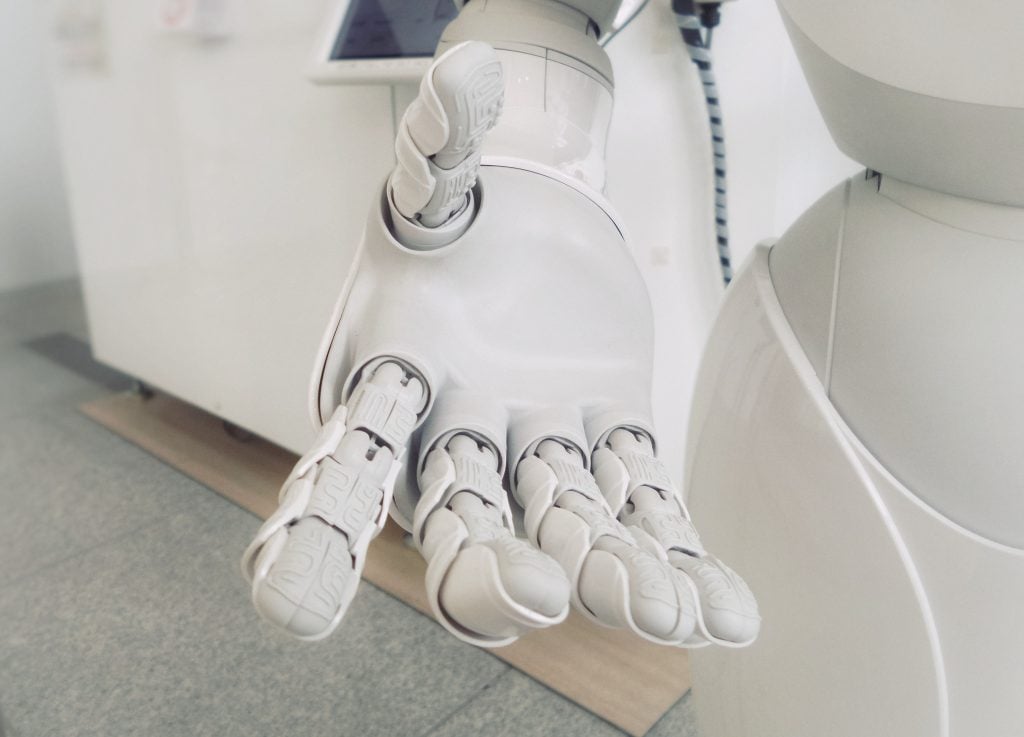 Big Data approach in manufacturing
Big data and analytics can already help improve manufacturing. For example, energy-intensive production runs can be scheduled to take advantage of fluctuating electricity prices. Data on manufacturing parameters, like the forces used in assembly operations or dimensional differences between parts, can be archived and analyzed to support the root-cause analysis of defects, even if they occur years later. Agricultural seed processors and manufacturers analyze the quality of their products with different types of cameras in real-time to get the quality assessments for each individual seed.
The Internet of Things, with its networks of cameras and sensors on millions of devices, may enable other manufacturing opportunities in the future. Ultimately, live information on a machine's condition could trigger the production of a 3D-printed spare part that is then shipped by a drone to the plant to meet an engineer, who may use augmented reality glasses for guidance while replacing the part.
Blockchain technology for business optimization
There are many different ways of implementation of this well-known technology. Apart from the hype and big promise to reduce the cost of transactions dramatically, to be realistic, blockchain technology has the potential to be used in logistics for the record and track of a vast majority of transactions.
One of the biggest issues with data nowadays is the process of its record and storage. On the one hand, the information about the company's transactions is stored privately with no master ledger of all activities is available mostly. On the other hand, this data is often distributed across the company departments or particular labours internally, which makes coordination of transactions a time-consuming and error-prone effort. Instead, in a blockchain system, there is no need to employ 3rd-parties for transaction verification or transfer processes. Moreover, in blockchain-based systems, all transactions are secured and verified within seconds as the ledger is replicated in a large number of identical databases. As a result, in the nearest future blockchain will help to overcome these issues in logistics and increase efficiency in supply chain processes. The main benefit of using this technology is to achieve data transparency and to get access to relevant stakeholders along the value chain, therefore creating a 'single source of truth'.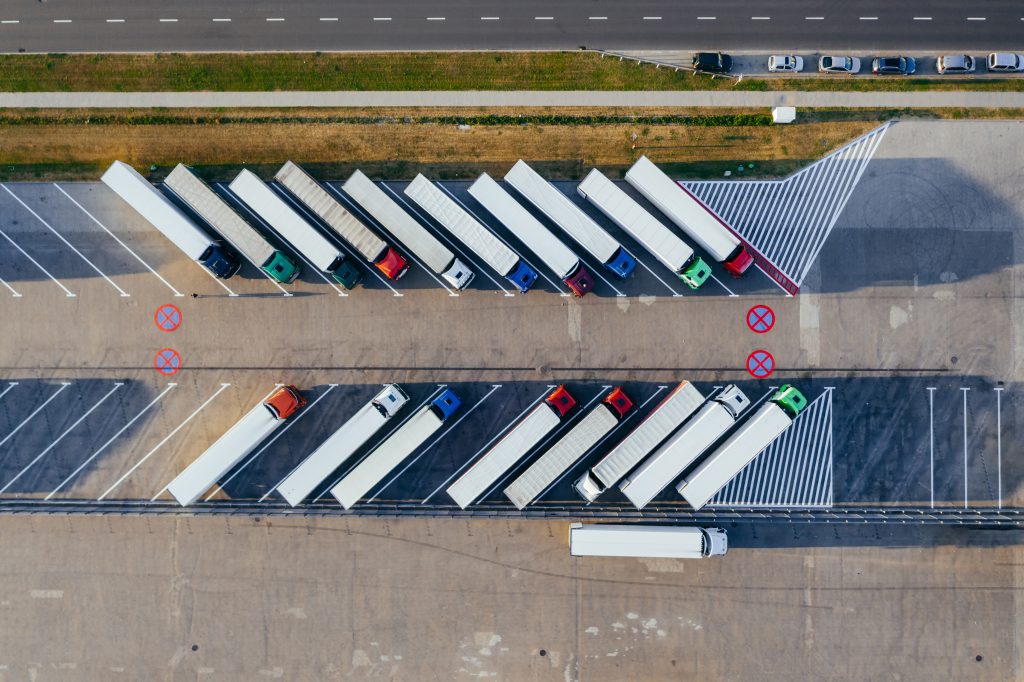 Summary
Smart Supply Chain Management solutions bring a wide range of opportunities for optimizing business processes and increasing revenue. A smart approach in improving the supply chain starts with better and smarter software, which will solve inventory forecast gaps and improve demand planning. When those factors no longer have an intensive impact on business development, speed and accuracy will become the point to change. And such technologies as IoT, AI, Big Data and Blockchain will enhance the company and make more processes easier. Moreover, these technologies will enable companies and will dramatically improve efficiencies throughout every layer of service delivery, but we still have a long way to go yet. Always remember that there is no one magic pill for all problems with logistics, inventory planning and streaming processes, as well as where one tool will give the best results, the other one will not have any effort. You never know until you try.
Too much manual work in Excel?
See what Streamline can do for you
99+% inventory availability.
Up to 99% forecast accuracy.
Up to 98% reduction in stockouts.
Up to 50% reduction in excess inventory.
1-5 percentage points margin improvement.
Up to 56X ROI in one year. 100% ROI in the first 3 months.
Up to 90% reduction in time spent on forecasting, planning, and ordering.