Optimized production planning for food manufacturer

About the client
Over the past ten years, the "Rud" company has been recognized as the leader in the Ukrainian ice cream and frozen foodstuffs market, with a market share of 33%. Rud is a modern production complex with over 1,000 employees. Their products are presented in more than 55,000 outlets throughout Ukraine. Export deliveries to such countries as Georgia, Israel, the UAE, etc., are increasing every year. The company's management system meets the international quality standards ISO 9001, ISO 14001, ISO 22000.
Problem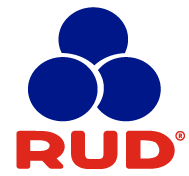 The company needed to automate the operational planning of finished products based on demand, taking into account production constraints and conditions of supply of raw materials.
Implementation
Streamline integration with Rud's ERP system.
Development of reports for the analysis of planned and actual sales.
Training of Rud's team and further technical support

Result
What business processes Streamline improved in your company?
This software proved to be an excellent tool for production planning, reflecting on more efficient and rational use of production lines and warehousing. As a result, the number of successful orders completed by distributors has increased. The delivery time of raw materials and packaging materials has been improved, which reduces the burden on accounts payable. With Streamline, Rud can respond more quickly to changes in demand, and they are able to manage seasonality with better balances.
Can you share KPIs metrics that clearly show the success of this project?
The primary indicator of the feasibility and effectiveness of this project is that Rud's market share of the ice cream market in 2020 has increased. Regardless of the declining purchasing power of the population, aggressive policies of competitors, and the COVID-19 crisis, Rud increased its sales.
Would you recommend Streamline to your colleague?
"We can confidently recommend Streamline to every food production company looking for a tool to plan their sales," said Victor Rudnitsky, Director of Logistics at Rud. "We had considered several solutions for these needs. We have chosen Streamline for its unique forecasting algorithms. Streamline team did not promise "miracles" and did not say, "we will be with you, and all your problems will be gone." They honestly said: "we will improve it in some ways, but nothing can replace your experience." The program itself integrated with our ERP system quickly. We have made sure that we work with professionals in supply chain optimization during the implementation process and further usage, and we are very grateful for that. The final result is worth every penny spent on this solution."
Further Reading:
Too much manual work in Excel?
See what Streamline can do for you
99+% inventory availability.
Up to 99% forecast accuracy.
Up to 98% reduction in stockouts.
Up to 50% reduction in excess inventory.
1-5 percentage points margin improvement.
Up to 56X ROI in one year. 100% ROI in the first 3 months.
Up to 90% reduction in time spent on forecasting, planning, and ordering.