How Streamline reduced inventory and optimized logistics processes for catering equipment company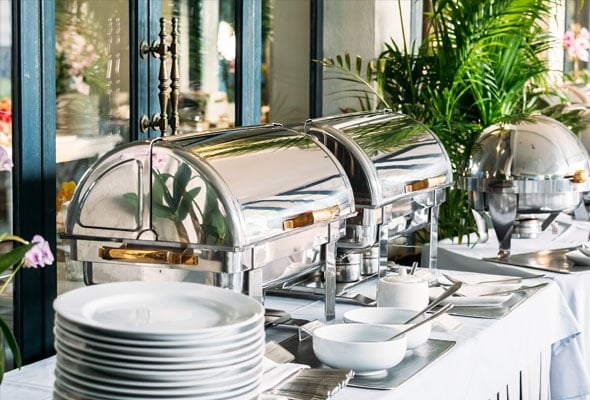 About the Company
M&M Gastro is a well-established company that has been operating in the catering equipment industry for over 20 years. Based in Katowice, Poland, M&M Gastro provides a wide range of services, including professional catering equipment, kitchen facility design, warranty and post-warranty servicing, installation services, employee training, and financing options. The company has also developed its own brands, such as Forgast, ProfiChef, Modermo, and Canario Cafe.
Challenges
M&M Gastro faced several challenges in its industry, primarily related to optimizing delivery logistics and automating the order process. The company needed a solution that would streamline these processes to enhance efficiency and reduce costs.
In search of a solution, M&M Gastro focused on finding a system that could provide automation for their ordering processes and offer substantive support from consultants. The company wanted a comprehensive solution that could integrate with their existing ERP system and improve overall operations.
The exceptional support of Streamline Strategic Partner aligned with technical solution was the key in choosing Streamline over the competition.
Project
The implementation process included several key steps:
Analysis of the current processes within the company.
Integration of the Streamline solution with the company's existing ERP system.
Establishing product hierarchies for better organization.
Building Master Data for products.
Implementation of the Streamline solution.
User training to ensure a smooth transition to the new system.
Outcomes
Since implementing Streamline, M&M Gastro has achieved positive outcomes, including a reduction in inventory by several percent within just six months. The company has also been able to optimize its logistics processes and significantly automate its ordering processes, leading to increased operational efficiency.
"We highly recommend Streamline to other businesses. The comprehensive support provided by Streamline strategic partner, along with the technical capabilities of the program, has proven to be a valuable asset in streamlining operations, reducing costs, and increasing efficiency," – said M&M Gastro CEO Michał Budarczyk.
Do you want to test Streamline on your company's data? Download the latest version and try it now!
Further Reading:
Too much manual work in Excel?
See what Streamline can do for you
99+% inventory availability.
Up to 99% forecast accuracy.
Up to 98% reduction in stockouts.
Up to 50% reduction in excess inventory.
1-5 percentage points margin improvement.
Up to 56X ROI in one year. 100% ROI in the first 3 months.
Up to 90% reduction in time spent on forecasting, planning, and ordering.