Shipping Container Crisis

The COVID 19 outbreak sent shock waves to the worldwide economy, and we're now starting to embrace the full scale of implications, one of which is the supply chain's disruption in 2021. According to McKinsey, nearly 75% of supply chain companies experienced supply base, production, and distribution hardships as a result of the pandemic.
The shipping industry was naturally among those that took the biggest hit, resulting in transportation ambiguities, shipment delays, and other logistical nightmares.
So what's going on?
As you're reading these lines, more than 50 cargo ships are queuing up to get to Los Angeles and Long Beach ports. Similar issues take place around the globe, marking unprecedented congestions outside the major ports of Europe, the US, and China.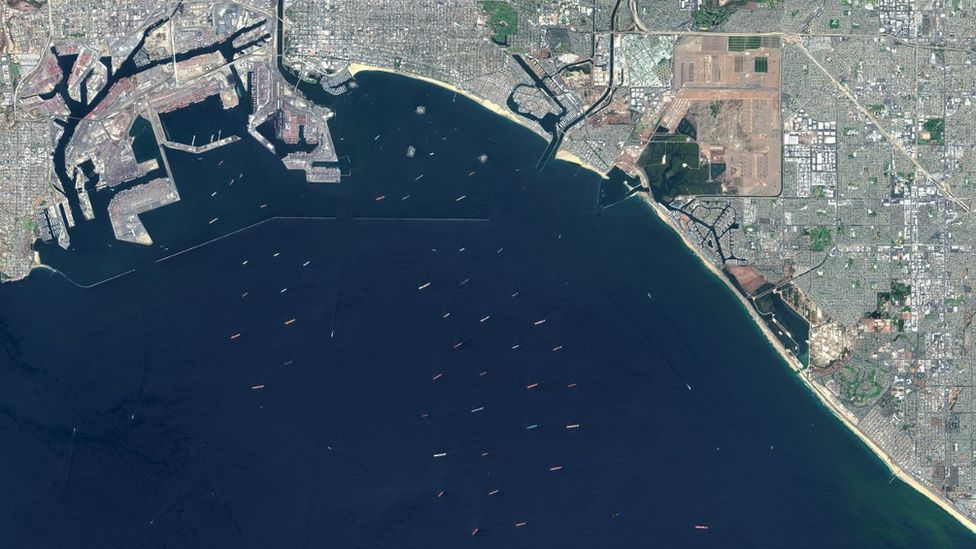 But what are the possible reasons behind such abnormalities?
Container shipping crisis: reviewed and explained
Several events took place that started a domino effect that knocked out the shipping industry. In this section, we'll attempt to get down to the root of this problem.
Major port shutdowns
In August 2021, Ningbo-Zhoushan port was closed after one employee had been tested positive for the Delta virus. A single COVID case can be enough to put the entire industry segment on hold as China continues to pursue a zero-tolerance COVID policy.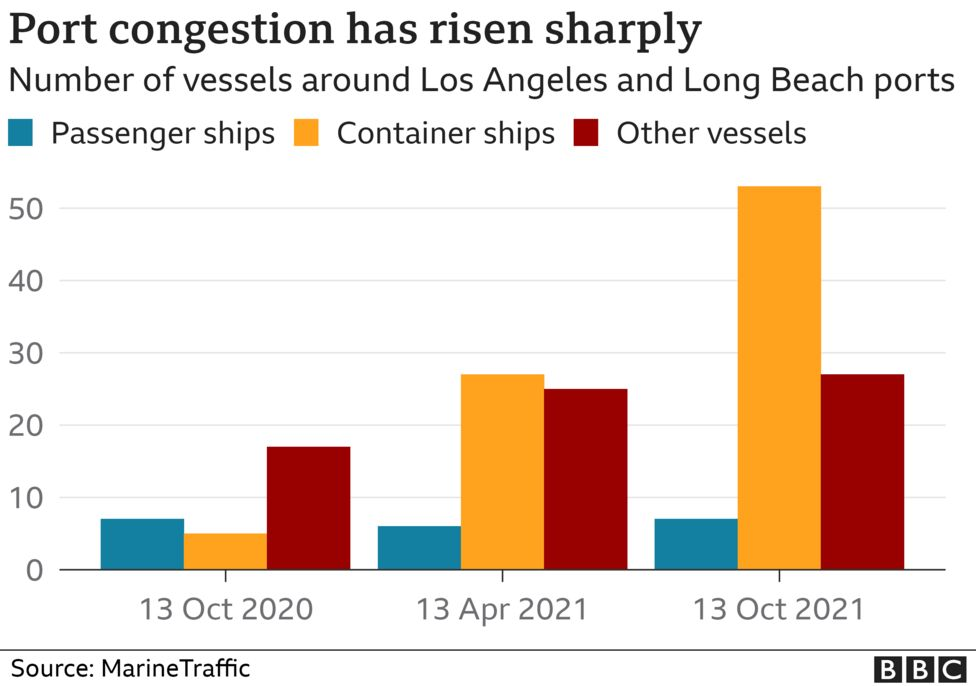 Labor and facility shortage
Since the beginning of the pandemic, import operations have exceeded export (except for China). The incoming cargo volumes are high, and the labor and equipment shortages only make matters even worse.
The last-minute change of the dropout points makes truck drivers go the extra mile to deliver containers. The BBC says that few transportation companies are willing to fulfill such orders, resulting in a shortage of available drivers.
The number of available chassis (cargo trailers where containers are loaded while on a board of a ship) decreases since fewer of them return on time to ports. At the same time, manufacturers are somewhat hesitant to produce extra chassis due to unpredictable demand. The excessive number of chasses would be of little use and viewed as a liability.
Higher freight rates
The shipping costs rocketed nearly five times, on average. However, the market ambiguity led to significant deviations in the market price, so the transportation rates across the trans-Pacific can vary as much as between $5500 and $20000.

Container price increase
As the container shortage is pressing, Chinese manufacturers increased their production costs, charging almost twice as much as they used to for a new container in 2020. Naturally, that causes a container lease increase by 50%.
To sum up
The current industry disturbance is set to increase the duration of the supply cycle, hence resulting in higher transportation costs. That leaves small room for smaller independent contractors to fit in, as big players like Walmart made a move to purchase their own containers and ships.
The 2022 outlook and beyond
With a growing demand for shipment services, carriers are in a perfect position to set the game's rules. Using the current situation to their advantage, carriers can force shippers into long-term obligations at the current premium prices.
The demand for the container market is still going strong and is expected to continue doing so until 2023, according to BIMCO. The new challenges are expected to arrive when the new shipping capacity will come into play in 2023. However, some analysts believe that the ability of ports to process the required amount of shipments is the determining factor here.
Regardless of the primary reason behind the current situation, digital solutions will likely be a helping hand to mitigate the crisis consequences.
Digital solution
One cannot afford to use the container's load recklessly, given the current shortage today. That dictates the necessity to plan things in advance to ensure an uninterrupted flow of transportation services.
Digital solutions like Streamline allow planning the container load effectively so that it won't be shipped half-emptied. The system takes into account various cargo parameters, such as weight and volume. On top of that, Streamline can pack multiple SKUs or suppliers into a few containers, maintaining the equal number of days of sales for all items loaded in every specific container.
All dynamic variables are constantly updated in GMDH Streamline which reduces the transportation and ordering costs, amount of manual work, and the possibility of human error.
Too much manual work in Excel?
See what Streamline can do for you
99+% inventory availability.
Up to 99% forecast accuracy.
Up to 98% reduction in stockouts.
Up to 50% reduction in excess inventory.
1-5 percentage points margin improvement.
Up to 56X ROI in one year. 100% ROI in the first 3 months.
Up to 90% reduction in time spent on forecasting, planning, and ordering.